LOCAL AEA AUDITIONS: THE LEHMAN TRILOGY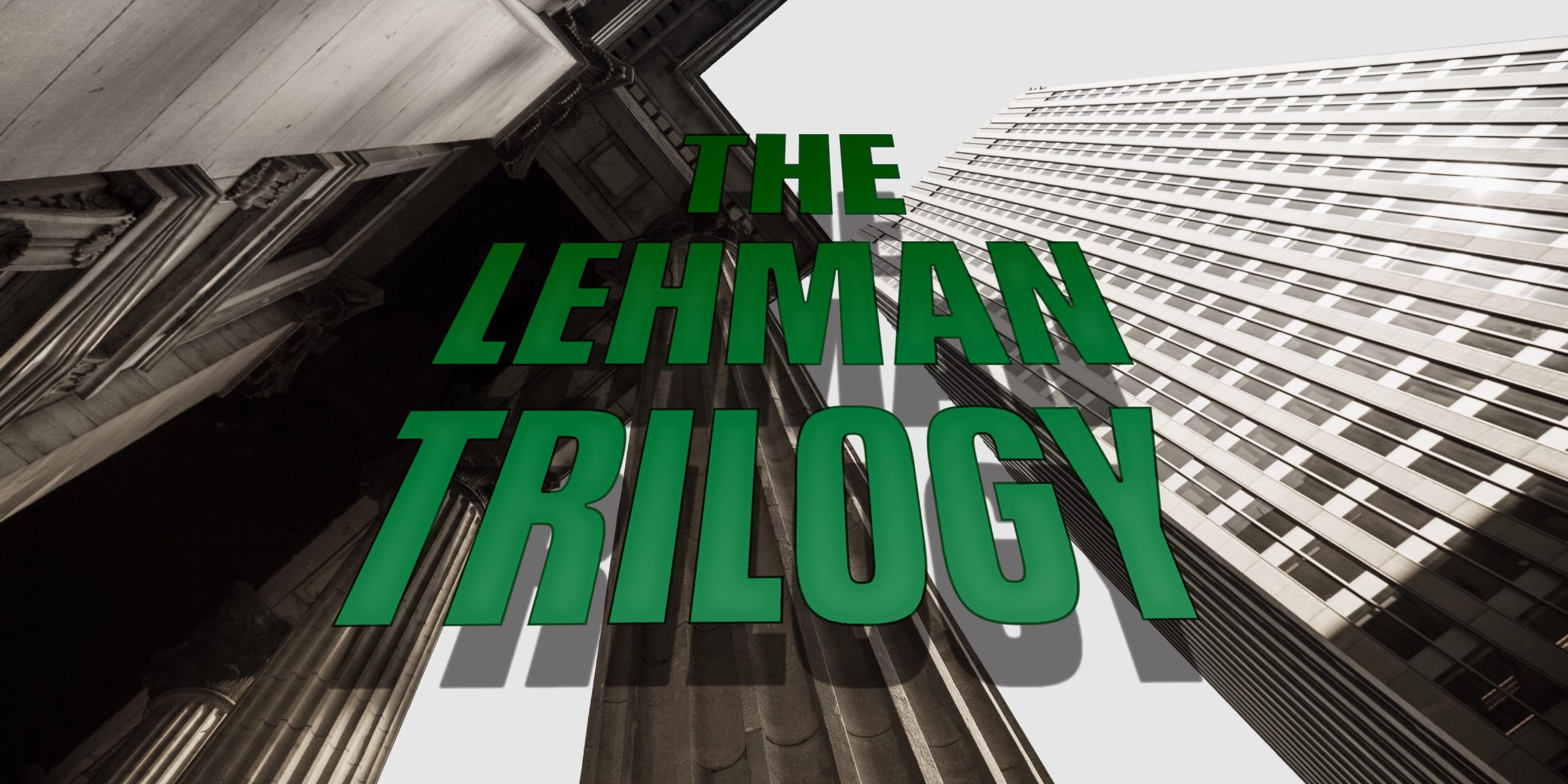 PTC Announces Local AEA Auditions for the Lehman Trilogy
Local Actors' Equity Association members ONLY
The Lehman Trilogy
By Stefano Massini, Adapted by Ben Power
Directed by Karen Azenberg
On a cold September morning in 1844, a Bavarian immigrant arrives in New York City, with his sights set on creating a new life in the new world. When his two brothers join his side, fates are sealed and a 163-year chain of events is set into motion as the family and company they form, Lehman Brothers, forever change the finance world. Told in three parts over the course of a single evening, The Lehman Trilogy is an American tale of epic proportions telling of the rise and fall of the fabled financiers.
March 4 – March 29, 2024 (Rehearsals)

March 29 – April 13, 2024 (Performances)
Rehearsals run:
Monday – Saturday: Up to eight hours daily (with a break) between the hours of 10:00AM and 8:00PM
Additional hours will be added for Technical Rehearsals, potentially beginning March 20, 2024.
This audition is for local AEA actors. Out of town actors may submit to our casting director Bob Cline for New York auditions in September.
Audition Information
Actors Equity Association members must submit an audition video online.
Online auditions can ONLY be submitted Friday, September 1, between 9:00 AM – 5:00 PM MT.

To audition for a specific role, please use the sides provided below.

Call backs are in person, by invitation only. Date & Times: TBA
Sides: AVAILABLE HERE
Cast Breakdown for The Lehman Trilogy
All roles listed in character breakdown below are available.  Seeking three versatile and physically agile actors to play the three Lehman brothers and more than 50 other characters.
Pioneer Theatre Company is committed to diversity, equity, and inclusion and is seeking all races, ethnicities, body types, gender identities, actors with disabilities, and actors of all ages for roles in this production.
In reference to the character descriptions below- most characters we encounter currently are written with man/woman, he/him, or she/her pronouns and you will see that in the following descriptions. However, limiting the descriptions are, our casting seeks to be as inclusive as possible and we invite gender non-conforming, genderqueer, transgender and non-binary actors to submit for the roles they most identify with.
HENRY LEHMAN AND OTHERS: Age range 40-60; The eldest brother. German Jewish immigrant from Bavaria; the first of his brothers to immigrate to the United States; the son of a cattle merchant; intelligent, resourceful, tenacious and proud of the business he is building; doubles as Philip Lehman, Pete Peterson, and others.
EMANUEL LEHMAN AND OTHERS: Age range 35-55;  German Jewish immigrant from Bavaria; the middle brother and second to immigrate; hot headed, intelligent, takes pride in whichever business venture it is that he is doing; often has conflict with his older brother on what is best for the business; he moves the business from the South to New York; he enjoys the finer things in life – 'always more, always better'; doubles as Herbert Lehman, Lewis Glucksman, and others.
MAYER LEHMAN AND OTHERS:  Age range 35-55; German Jewish immigrant from Bavaria; the youngest brother and last to immigrate; a level headed and steady thinker; the mediator between his two elder brothers; charming, warm and ambitious; doubles as Bobby Lehman and others.