Cast Bios
MICHELLE BLAKE (Ensemble) happily returns to PTC after previously appearing here in It Happened One Christmas, The Music Man, Man of La Mancha, Annie, and Sunset Boulevard. Other recent credits include Mary Poppins (Winifred Banks), Catch Me If You Can (Paula Abagnale), White Christmas (Betty Haynes), Curtains (Georgia Hendricks), Kiss Me, Kate (Lilli/Kate), and Jekyll & Hyde (Emma Carew). Trained in Vocal Performance at Utah State University. Love to my brilliant family and friends.
CARLETON BLUFORD* (Ensemble) Past Pioneer Theatre Company credits: It Happened One Christmas, The Rocky Horror Show (Riff-Raff), In the Heights (Graffiti Pete) and Alabama Story staged reading (Joshua Moore). Carleton has appeared in Plan-B's Wallace, SLAM and The Third Crossing (nominated for three Arty Awards, Salt Lake City Weekly). Other acting credits: Jesus Christ Superstar (Park City's Egyptian Theatre), Ragtime (Hale Center Theatre), The Overwhelming (Salt Lake Acting Company), Ruined (People Productions), and Civil War with Merrill Osmond (Hale Centre Theatre). Recent film credits: Saints & Soldiers: The Void and Stop Pepper Palmer (Best Supporting Actor, WorldFest Houston). As a playwright, his play Breathe was read as part of the Utah AIDS Foundation/Plan-B AIDS Plays and his play Niggah was read as part of the Edward Lewis Black Theatre Festival. Mama is his first full-length production (Plan-B). He is excited to return to PTC.
ASHLEY GARDNER CARLSON (Ensemble) Regional: Mary Poppins (Alabama Shakespeare), Miss Saigon, A Chorus Line, Annie, A Christmas Carol, Les Misérables, Sweet Charity, Music Man, Rocky Horror Show, It Happened One Christmas (Pioneer Theatre Company), Saturday's Voyeur (Salt Lake Acting Company), Jekyll and Hyde (Starlight Musical Theatre), Hello Dolly! (Moonlight Amphitheater), Bye Bye Birdie (Lawrence Welk Resort). Ashley has also performed with Holland America Cruise Line and Disneyland Entertainment as well as with local companies Hale Centre Theatre, The Grand Theatre and The Lyric Rep. Love to Matt.
BRIANA CARLSON-GOODMAN* (Mercedes) was seen on Broadway this past season in Les Misérables and the world premiere of Doctor Zhivago, from which she can be heard singing "Somewhere My Love" (Lara's Theme) on the Original Cast Album. Briana most recently played Micaela in Carmen: An Afro-Cuban Jazz Musical, adapted and directed by Moisés Kaufman, at the Olney Theatre Center. Other credits include: the original company of the Tony–winning Broadway revival of Hair; Eponine in the 25th Anniversary touring production of Les Misérables; Sally in Nerds at the Philadelphia Theatre Company; and Person of Interest on CBS. She has performed in numerous workshops, readings, concerts and cabarets around NYC. You can find Briana singing with her alt-folk band, The New Students, on iTunes & Spotify. brianacarlsongoodman.com]
BRANDON CONTRERAS* (Danglars) is honored to be making his Pioneer Theatre Company debut in The Count of Monte Cristo. Most recently he was seen as Paul in Maltz Jupiter Theatre's Kiss Me, Kate! Before that, he had the pleasure of originating the role of Hector in the World Premiere Musical Cuba Libre at Artists Repertory Theatre. A New York Native, some of his favorite credits include: In the Heights (1st National Tour), Our Town (Actor's Fund Benefit directed by Peter Flynn), Our Lady of 121st Street (Off Broadway), See What I Want to See (Studio 51), West Side Story (Westchester Broadway Theatre), The 2015 National Agency Convention with Jason Robert Brown and The Public Theater's reading of The Hamilton Mixtape, now known as Hamilton. He received his B.F.A. in Musical Theatre and minor in Dance from Pace University. A huge thank you to MMD & Frank Wildhorn for this incredible opportunity, the creative team, Bob Cline, and his incredible family. FOLLOW: @OhHey_Brandon www.brandonacontreras.com
RICHARD COSTA* (Ensemble) Bachelors of Music Degree: Shenandoah Univ. Broadway: Spamalot (Vegas) Mike Nichols, dir., Cabaret – Sam Mendes, dir., Gentlemen Prefer Blondes – Charles Repole dir., National Tours: Spamalot (1st Nat), Annie (30th Aniv.), Annie Get Your Gun. Regional: My Fair Lady (Henry Higgins) Buddy (Murray Deutch) Music Man (Olin Brit) Spamalot (Sir Bedevere) Chicago (Billy Flynn), Seven Brides…(Adam), 42nd Street w/Jerry Orbach, Gigi with Gavin MacCloud, and Oliver! with Davie Jones. Regional theatres include: Radio City, Goodspeed, TOTS, TUTS, Walnut Street, Totem Pole, Maine State, Engeman Theatre, Ogunquit, Maltz Jupiter and the MUNY.
GIOVANNA DOTY (Ensemble) is beyond excited to perform in her first PTC production, and for such an exciting show! Doty grew up in Illinois where she loved performing in musicals and various other performing events. Doty was last seen in Utah Repertory Carrie as Norma and over the summer in Lagoon's Broadway Day Show. Doty would like to thank all her friends and family for their support.
CHASE ELWOOD (Ensemble) is excited to be making his debut at Pioneer Theatre Company. He was most recently seen at Hale Orem in Joseph…Dreamcoat. In addition to film projects in both Utah and L.A., favorite theatrical roles include Nathaniel Taylor in The Civil War and Tommy in Annie Get Your Gun. He is grateful to God, his family, this cast/production team, and each audience member that has come.
MATT FARCHER* (Edmund Dantes) is humbled beyond belief to return to PTC with this production and this cast. Farcher was last seen in this year's production of Fiddler On The Roof as Fyedka. He has also been fortunate enough to be apart of multiple regional productions and off Broadway shows. Thanks for the support Mom, Dad, Dietz and Sam. And of course the incomparable cast and crew!
PAUL-JORDAN JANSEN* (Jacopo) is thrilled to be making his Pioneer Theatre Debut! Recent credits include Show Boat (WBT) Javert in Les Misérables, Mr. Dark in Something Wicked This Way Comes, Buzz Adams in South Pacific, and Martin in A Grand Night For Singing (PCLO). Jordan is a proud graduate of The Pennsylvania State University/BFA Musical Theatre Program. All favor to God for this opportunity. Many thanks to Marcia and the entire cast and crew for the tough love and support. Love to my family and friends. "For M12, For the Glory!"
EMILY MORGAN JEPPSON* (Ensemble) is thrilled to be back at PTC where she was previously seen in Les Misérables, West Side Story, James Joyce's The Dead, and Evita. Jeppson has been performing since she was a child, and has trained extensively. Some of her favorite roles have been Marguerite in The Scarlet Pimpernel, Sarah in The Civil War, Marian Paroo in The Music Man, Maria in West Side Story, and Cinderella in Into The Woods, among others. She also had the opportunity to co-direct and choreograph productions with her late father, who was, and is, her inspiration. She is a proud mother and wife, and lives in Los Angeles where she continues to pursue her passion for performing. To Dad – Thank you for the music. Member of AEA.
AVA KOSTIA (Ensemble) is a recent graduate of the BA Musical Theatre program at the Royal Conservatoire of Scotland. Recent credits include: BBC, National Theatre of Scotland, Godspell (Actor-Musician), West Side Story and Titus Andronicus. She continues to produce original work and pursues Aerial Silks/Trapeze. Kostia is honored to make her professional debut with PTC and looks forward to working with them again in the future.
MATT KRANTZ (Ensemble) Matt lives here in Provo, UT with his wonderful wife Amie. After his involvement in the BYU workshop of The Count Monte Cristo he feels honored to be involved in the professional production of the show. Recently Matt has played Adam in Seven Brides for Seven Brothers and Tom in the Glass Menagerie.
JAMIE LANDRUM (Ensemble) could not be more excited to be making her Utah debut at PTC! Originally from San Jose, California, Jamie is a sophomore pursuing her BFA in Musical Theatre at the University of Utah. She is so grateful for this opportunity and feels that she is truly living the dream! Endless love and thanks to her family, friends, and Noah for their unwavering support.
JAYSON LEBARON (Ensemble) graduated from SUU in 2014 with a BFA in Musical Theater. He's performed in various companies in Utah, Ohio, and Hawaii and his favorite roles have been Percy in The Scarlet Pimpernel, Jesus in Godspell and the title role in Don Giovanni. This is Jayson's first show with PTC and he is thrilled to be a part of this big premiere!
PAUL LOUIS LESSARD* (Ensemble/Albert) is thrilled to be making his Pioneer Theatre Company debut. New York: I Am Harvey Milk (Lincoln Center), recipient of the "Outstanding Individual Performance Award" (NYMF Festival). Regional: The Little Mermaid (North Shore Music Theatre), Sunset Boulevard (Portland Center Stage), La Cage Aux Folles (The Maltz Jupiter Theatre), Sweeney Todd (Pennsylvania Shakespeare Festival), Chicago (Northern Stage), Les Misérables (Music Theatre of Wichita) and upcoming productions of Fiddler On The Roof and Mamma Mia! (Maine State Music Theatre). Film: Easter Mysteries. University of Michigan graduate. London Dramatic Academy. For my family and unparalleled friends and mentors. paullouislessard.com
CHRISTOPHER RAMIREZ* (Ensemble) is so excited to be performing with the Pioneer Theatre Company in one of his favorite stories of love and redemption! Recent regional credits include Barrington Stage: Man of La Mancha (Pedro) and Speakeasy Stage: In the Heights. He is a recent graduate of the Boston Conservatory and is currently furthering his training at The William Esper Studio in NYC. Deepest of gratitude to Bob Cline, the creative team, Deb Jackel, and Harden-Curtis Associates (special thanks to Gavin Davis). Most importantly I would like to dedicate this performance to my classmates at the Will Esper Studio, my brilliant sister Monica, my parents, and the rest of my family and friends. You all inspire me beyond compare!
DARREN RITCHIE* (Mondego) is so excited to team up with this great team of artists. Last summer Ritchie was seen at the Ford's Theatre in Freedom's Song and also in Las Vegas's premiere of Re-Animator: The Musical. Currently Ritchie travels internationally with The Tenors Of Rock and Broadway Rox concert series. He received the Outstanding Performance by an Actor Award at the 10th anniversary NYMF festival for his work in Standby The Musical. On Broadway he originated the role of the White Knight/Jack in Wildhorn's Wonderland: Alice's New Musical Adventure and Jonathan Harker in Dracula, The Musical. Other Broadway credits include Thoroughly Modern Millie, The Little Shop of Horrors, Bells are Ringing and the original cast of Les Misérables. Regional credits include Goodspeed Opera House, TPAC, Kansas City Starlight, North Shore Music Theatre, Music Theatre of Wichita, Old Globe and Ogunquit Playhouse; as well as in multiple concerts, TV commercials, voice-overs and video games including GTA-V. Film and television credits include most notably Stroller Wars and Days of Our Lives. Special thanks to Jeff Berger and Stone Manners Salners and Atlas Talent. Follow on twitter @theDarrenRitch, Love to my friends and family!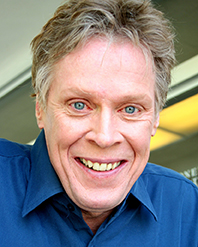 MAX ROBINSON* (Monsieur Morrel) was last seen at Pioneer Theatre Company as Tony in Outside Mullingar. He has also appeared here in The Music Man, One Man, Two Guvnors, Much Ado About Nothing, Noises Off, My Fair Lady, The Producers, A Midsummer Night's Dream, Les Misérables (Thénardier), Disney's Beauty and the Beast, Amadeus, The Importance of Being Earnest and nearly 100 other productions at PTC. Max played Oscar Wilde in Gross Indecency: The Three Trials of Oscar Wilde at The Studio Theatre in Washington, D.C., which earned him a Helen Hayes Award nomination. He has also appeared the last four seasons at the Utah Shakespeare Festival, at Salt Lake Acting Company, The Grand Theatre and regional theatres from Seattle to New York. Film and TV credits include Other People's Money, All My Children, One Life to Live, Touched by An Angel, Woody Allen's Shadows and Fog and Disney's Pixel Perfect.
 JOHN SCHIAPPA* (Prosecutor Villefort) Broadway; Rocky, Wicked, The Other Place, Assassins, Take Me Out, Blood Brothers, Jekyll & Hyde, Women on the Verge of a Nervous Breakdown, Starlight Express. National Tour: West Side Story. Off Broadway & Regionally: American premiers of Diner the musical (Signature), and the Sir Michael Tippet opera New Year (HGO), The Other Place, (MCC) Dust (West Side Arts), Take Me Out (NYSF), Jerry Springer the Opera (Carnegie Hall), Laughter on the 23rd Fl. (Geva), Three Musketeers (NSMT), Company (Huntington Theater), Romeo & Juliet (Goodspeed), Little Shop of Horrors (ATC), Aida (NSMT). TV: The Americans, The Big C, I Just Want My Pants Back, Kidnapped, L&O, Third Watch, L&O CI, The Cosby Mysteries, Monsters, All My Children, As The World Turns. Film: Seeing Beauty, What Just Happened.
CAMERON SMITH (Ensemble) began his New York acting career this year, and is making his Pioneer Theatre Company debut! Recent credits: Beauty & the Beast, When You Wish and Sister Act at Tuacahn Amphitheatre, originated the role of Danglars in The Count of Monte Cristo at BYU, Footloose, The Light in the Piazza, and The Phantom of the Opera. Cameron is awaiting a BFA in Music Dance Theater from BYU.
CORY STEPHENS (Swing) is excited to be making his PTC debut. He holds a BFA in Music/Dance/Theatre from BYU and has worked for Disney in California, Tokyo, Orlando, Disney Cruise Line. Musical theatre experiences include The Drowsey Chaperone, The Wedding Singer, Catch Me If You Can, Ghost The Musical, The Addams Family, Little Shop of Horrors, and Footloose! Love to Friends, Family, and new fiancé Joe!
DATHAN B. WILLIAMS* (Abbe Faria) Pioneer Theatre debut. Williams is the Associate Artistic Director of The Harlem Shakespeare Festival. Broadway—Show Boat (Original Broadway Cast, Stevedore/Busker). Off-Broadway—Carnegie Hall: Show Boat in Concert (Vocal Ensemble); Pearl Theater Company: Nathan The Wise (Saladin); Second Stage: Buffalo Gal (NYC premier, James); TWAS/National Black Theater: Medea (Jason) plus five other productions. National Tours —Show Boat (First National, Stevedore/Busker) plus three others. International—The Stratford Festival (8 shows between the '90 and '91 seasons). Regional— Baltimore Center Stage and Cincinnati Playhouse in the Park: The Secret Garden (Ben Weatherstaff); Montclair Shakespeare Center As You Like It (Jaques); Lyric Oklahoma Theater and Maine State Theater: Ragtime (Booker T. Washington); Eugene O'Neill Theater Center: Becoming Tennessee (Auctioneer), American Duet (Uncle Jelly/Nathan); California Music Theatre and Bay Street Theatre: Once On This Island (Ton Ton Julian) and 35 other regional theaters. Film/TV – Sex and the City (Showtime), Romeo and Juliet (CBC).
AUBIN WISE* (Louisa Vampa) is elated to work with Pioneer Theatre Company and the phenomenal cast of The Count of Monte Cristo. She is a recent graduate of Berklee College of Music. Recent stage production credits in New York include: ABC Network Diversity Showcase 2015 and Ciaro in We Are The Tigers. Boston credits include: The Witch in Big Fish, Nettie in The Color Purple, The Nurse/The Actress in Hello Again, Sarah's Friend in Ragtime, Meredith Parker in Bat Boy, Boston Pops with Mario Frangoulis and Conductor Keith Lockhart. She dedicates this performance to her mother. Instagram: @aubinnicole1
---
This production is sponsored by:
Principal Sponsor