LOCAL AEA AUDITIONS: NATIVE GARDENS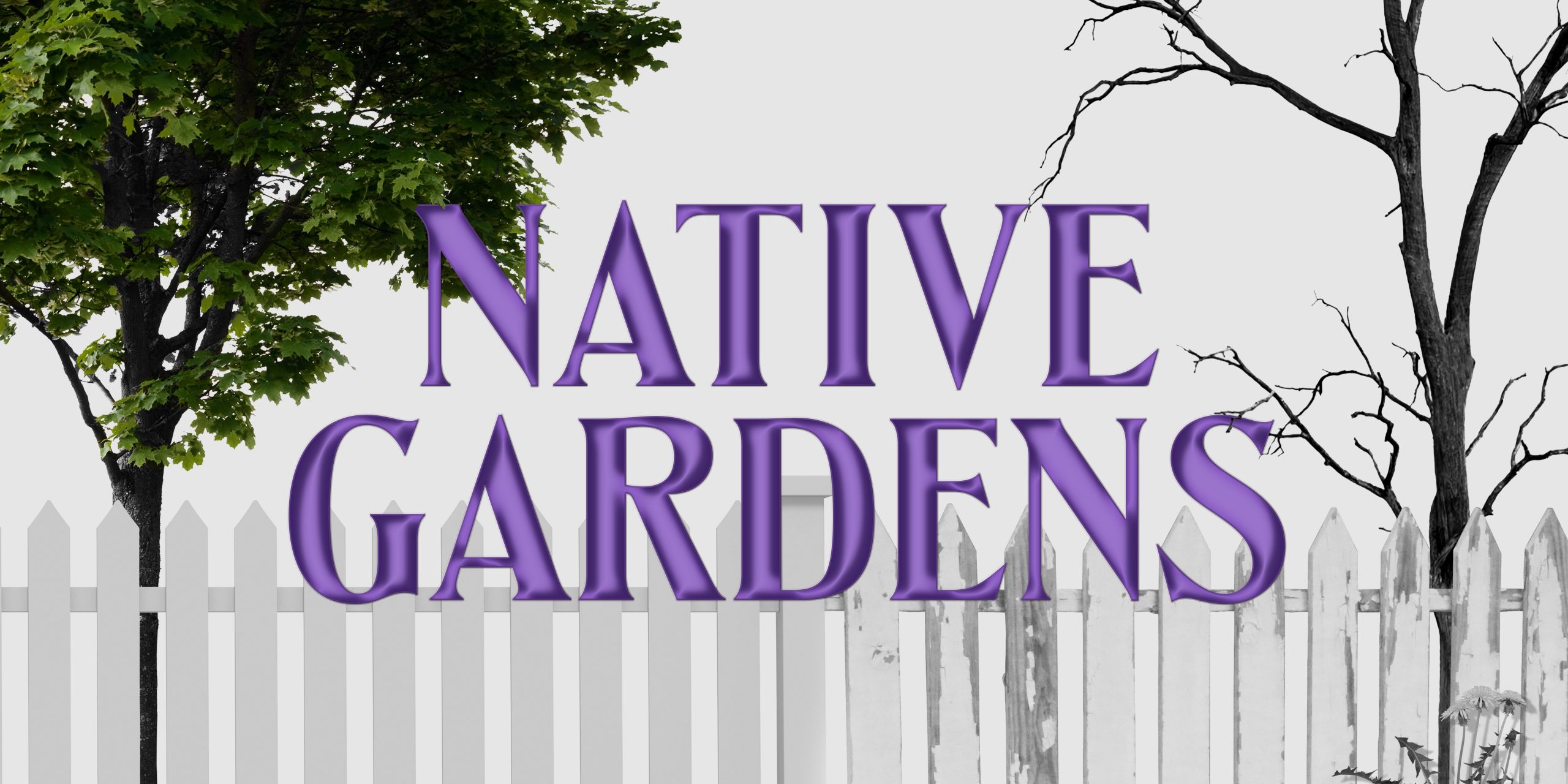 PTC Announces Local AEA Auditions for Native Gardens
Local Actors' Equity Association members ONLY
Native Gardens
By Karen Zacarías
Directed by Timothy Douglas
From award-winning playwright Karen Zacarías (The Book Club Play) comes a contemporary comedy that reminds us: we can't always choose our neighbors. Rising attorney Pablo and his doctoral candidate (and very pregnant) wife Tania, have just purchased a D.C. home next to a well-established couple with a prize-worthy English garden. But an impending barbeque for Pablo's colleagues and a delicate disagreement over a long-standing fence line soon spirals into an all-out border dispute, exposing both couples' notions of race, taste, class, and privilege. Zacarías' hilariously biting play sees well-intentioned neighbors turned into feuding enemies in a garden party culture clash for the ages.
December 20, 2023 – January 12, 2024  (Rehearsals)
January 12 – January 27, 2024 (Performances)
Rehearsals run:
Monday – Saturday: Up to eight hours daily (with a break) between the hours of 10:00AM and 8:00PM
Monday, December 25 will be a day off.  Additional hours will be added for Technical Rehearsals beginning January 5, 2024.
This audition is for local AEA actors.  Out of town actors may submit to our casting director Bob Cline for New York auditions in September.
Audition Information
Actors Equity Association members must submit an audition video online.
Online auditions can ONLY be submitted Friday, September 1, between 9:00 AM – 5:00 PM MT.
To audition for a specific role, please use the sides provided below.
Call backs are in person, by invitation only. Date & Times: TBA
Sides: AVAILABLE HERE.
Cast breakdown for Native Gardens
All roles listed in character breakdown below are available.
Pioneer Theatre Company is committed to diversity, equity, and inclusion and is seeking all races, ethnicities, body types, gender identities, actors with disabilities, and actors of all ages for roles in this production.
In reference to the character descriptions below- most characters we encounter currently are written with man/woman, he/him, or she/her pronouns and you will see that in the following descriptions. However, limiting the descriptions are, our casting seeks to be as inclusive as possible and we invite gender non-conforming, genderqueer, transgender and non-binary actors to submit for the roles they most identify with.
TANIA DEL VALLE:  Female, early 30's; smart, likeable, positive, passionate, highly-energized, pregnant PhD candidate and gardener.
PABLO DEL VALLE:  Male, early 30's; smart, likeable, ambitious, savvy young attorney.
VIRGINIA BUTLEY:  Female, 60 – mid-70's; smart, likeable, assertive, direct, no-nonsense engineer.
FRANK BUTLEY:  Male, 60 – mid-70's; smart, likeable, excitable, caring, detail-oriented federal employee and gardener.