Institutional Supporters, Partners, and Donors
Pioneer Theatre Company is pleased to acknowledge our funders, whose support sustains our operations and employs actors, directors, and theatre artisans during these challenging times. We are eager to present live theatre for you and our community the moment we are able.
Presenting Sponsors ($50,000 and above)
Emma Eccles Jones Foundation
Harris H. and Amanda P. Simmons Foundation

Executive Producers ($25,000 - $49,999)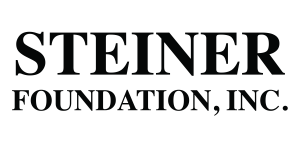 Producers ($10,000 - $24,999)
Andrea Golding Legacy Foundation
Beesley Family Foundation
Charles Maxfield and Gloria F. Parrish Foundation
Haynie & Company
Lawrence T. & Janet T. Dee Foundation
Marriner S. Eccles Foundation
The Pioneer Theatre Guild
Richard K. and Shirley S. Hemingway Foundation
The Boyer Company
W. Mack and Julia S. Watkins Foundation Trust
Benefactors ($5,000-$9,999)
Anonymous
B.W. Bastian Foundation
Holland & Hart, LLP
Paar Brown Gee & Loveless
R. Harold Burton Foundation
Robert and Barbara Patterson Family Memorial Foundation
Terramerica Corp.
Director's Club ($2,500-$4,999)
Riverton Music
Spencer F. and Cleone P. Eccles Family Foundation
Associates ($1,000-$2,499)
John and Marcia Price Family Foundation
Price Waterhouse Coopers
Rural Health Management Corp.
General Partners (up to $999)
Cosset Bath and Body 
Hogle Zoo 
Kings English Bookshop 
Natural History Museum of Utah 
New York Life Foundation 
Red Butte Garden
Thanksgiving Point
The Ninigret Foundation
Tracy Aviary
Meldrum Theatre Project
Meldrum Foundation
IJ & Jeanné Wagner Charitable Foundation
Lawrence T. & Janet T. Dee Foundation
Lee and Audrey Hollaar
The Lofgren Family
Nancy and George Melling
Nancy Melich and Lex Hemphill
Sandi Behnken
W. Mack & Julia S. Watkins Foundation Trust
Zions Bank
Event Sponsors & Table Donors
American Pet Nutrition
Andrea Golding Legacy Foundation
The Boyer Company
BW Productions
Cowboy Partners
Delvie's Plastics
Gardner Group
George S. & Dolores Doré Eccles Foundation
Haynie & Company
Charles and Kathie Horman
Jill Ann Lee Design
Chris J. Lino and Colleen Lindstrom
George Maxwell
George and Nancy Melling
Olive Branch
Jeff Paris
Parr Brown & Jami Rindlisbacher
Kevin Scott
Michael Tonkin and Roxanne Silva
Umbrella Theater Company
University of Utah Advancement
Utah Food Services
Scott and Elizabeth Verhaaren
Amy Wadsworth and David Richardson
Zions Bank
Outreach Support
Salt Lake County TRCC
In Memory of Augie Mericola
Karen Azenberg
David Driggs
Gregory Hatch
Susan Heiner
Deonn Henderson
Debra Hoyt
Lynn Kestle
Jack Mark
Leslie Peterson
David Peterson
Susan Stevens
Bonnie Walsh
Lino Endowment
Chris Lino
Colleen Lindstrom
Wanda & Carvel Mattsson Memorial Fund
Marc and Barbara Mattsson
William Vogel
PTC True Endowment
Roger and Sara Boyer