Sweat—it's in the details.
Sometimes, a show is like "Where's Waldo?" or one of those hidden picture games. (Can you find the crayon?!)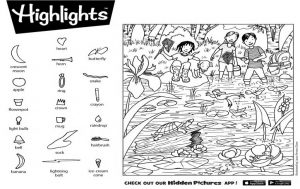 Maybe you'll notice some of these things when you see Lynn Nottage's amazing play. Or maybe you  won't. But it's details that make up the world these actors live in for two and half hours.
For example: at the end of the play, the barstools are black. For the rest of the play, they are…?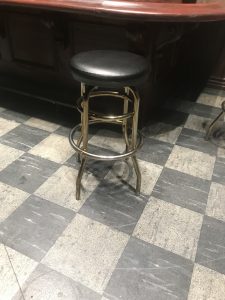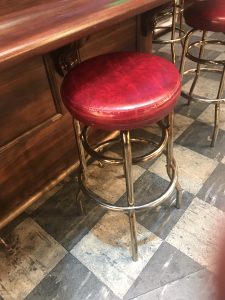 Also, did you notice when the deer head goes away?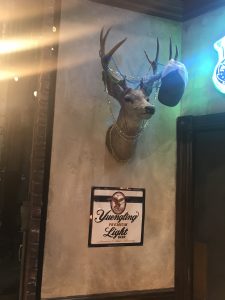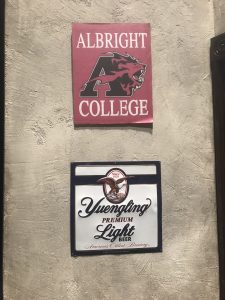 How about when Brucie "loses" his wedding ring?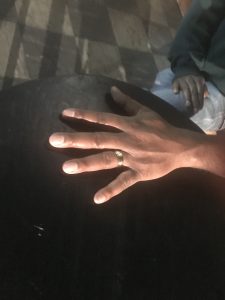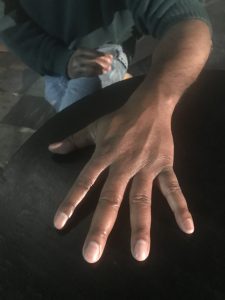 Could you see the grime on the doorframes and power disconnect?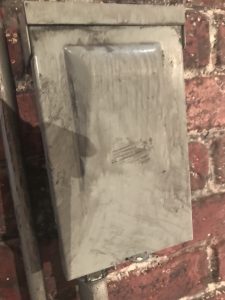 Did you wonder what the dollar bills in the bar have written on them?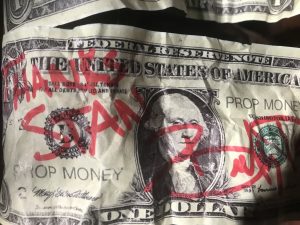 Or you can just take in the powerful drama that is Sweat.