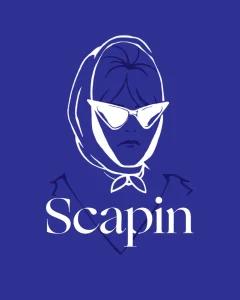 PTC's upcoming production of Scapin is a new adaptation by director/playwright Stephen Wrentmore. Originally written in 1671 by Molière, this version of Scapin has a contemporary twist, but is still a hilarious farce about star-crossed lovers and parental objections.
Set in vibrant 1960s Naples, Italy, PTC flips the script of Scapin. In this play, the trouble-making servant Scapin (now a female character in Wrentmore's retelling) assists the very chic and very meddling mothers of Octave and Léandre in their quest to see their sons married — well-married. This contemporary take on a classic plays matriarchs against suppressed sons and offers the floor to the rogue Scapin, whose verbal dexterity and gift-of-the-gab will ensure trouble.
We sat down and spoke with Wrentmore about his adaptation.
What is your background? What do you enjoy about academia and the arts?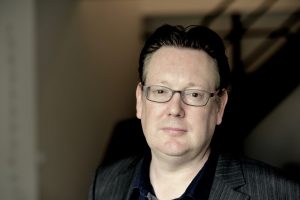 I grew up in London, England, and fell in love with theatre as a teen.
I got into directing at the University of Cambridge and went to The Royal Central School of Speech and Drama for graduate school and director training before getting my first job as an assistant director at the Almeida Theatre in London. From then, I worked on a European tour with Howard Barker's Wrestling School, and I think this trinity of Uni, grad school, and Barker gave me my love of language and muscular plays, of heightened poetic language. Also, the first play I remember seeing and being blown away by was Beckett's Waiting for Godot, so I think my early connection was with non-televisual theatre, where the poetic, the imaginative, the illusory (and allegorical), and the commitment to storytelling was everything.
I remember, and this is pertinent to my whole career, that reading the Empty Space by Peter Brook, who recently died, had a profound impact on my thoughts on what theatre was and how we might approach it. So, the connection to my academic work at the University of Kentucky is trying to inspire this same sense of discovery and ownership in students: the belief that they, like me, can see the theatre as a place where they can explore what it means to be human and express themselves. So much of my career, and work as an artistic leader, has been working as a director internationally. I directed in the United Kingdom, of course, in Moscow, the Balkans, across Europe, and now in the USA. Now I am delighted to come to Pioneer Theatre Company and work on this fabulous stage.
Tell me about Molière's role in classic theatre? How did it come about that you created this adaption?
Molière, arguably the greatest French playwright, is celebrating his 400th anniversary this year. His contribution to French culture is as ingrained as Shakespeare to the English-speaking stage. He was a master of comedy who took making people laugh very seriously. Also, underneath this is a cutting satire that mocks pomposity, authority, and people in positions of power.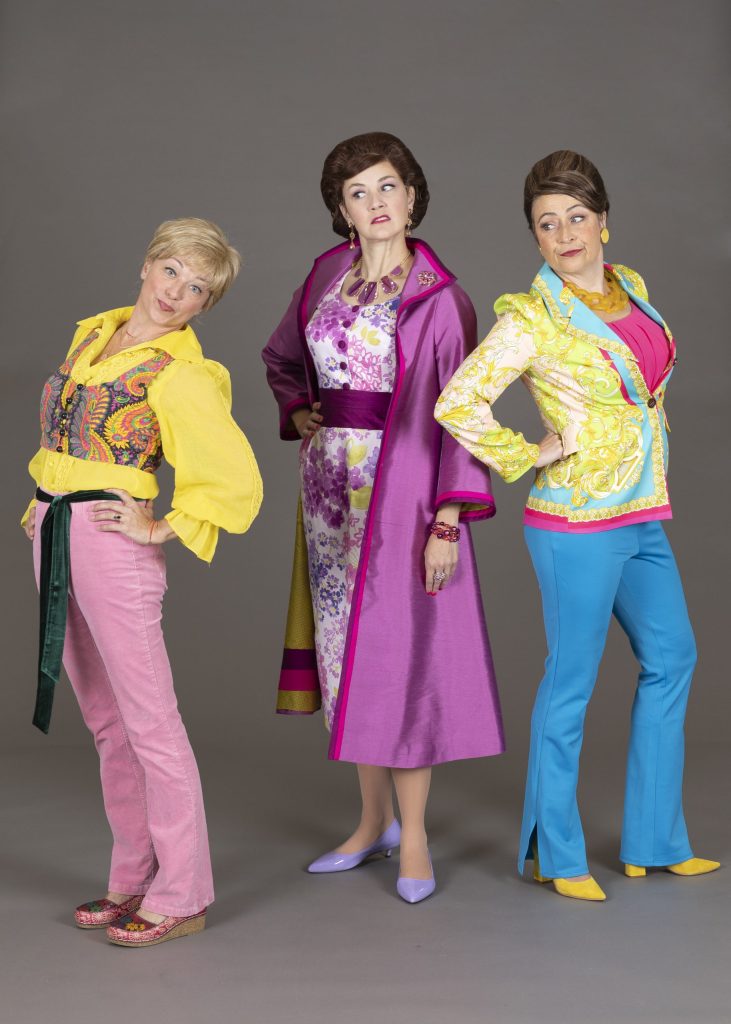 Karen mentioned that PTC had never staged one of his plays, and it felt about time. Also, we wanted to make a comedy and entertainment that launched the new season in a way that was fun without a caveat. So, the thinking behind the adaptation was to give us creative freedom to make it a little contemporary but keep intact the spirit of mischief, the satire, and that vital relationship between the performer and the audience.
We read through so many of Molière's plays, amazing translations, and adaptations, and in the end, we thought that because of the non-rhyming structure of Scapin, we could create something new that nodded to the past but also felt immediate for our audiences today.
We spoke of taking away the sense that you had to 'know something' to enjoy it and just giving a platform to amazing comic actors. Any play that goes through translation has, to some extent, also received an adaptation. These change over time and appear to be reflective of their contemporary audience, as well as the source. As a director in the process, I am also bringing my own sensibilities, my love of Commedia, clowning, and farce. I want to create something entertaining. I want the audience to feel comfortable in the company of a writer they may not have seen (or even heard of) before and just enjoy the experience of laughing together with strangers.
This adaption is set in 1960s Naples, Italy. What appeals to you about this time period?
I have set my adaptation in 1960s Naples, Italy, for many reasons. Firstly, the play is set initially in Naples; it gives the writer plausible deniability that they are definitely not talking about their home country and anyone in particular as they ridicule its systems and behaviors! Also, I deeply love Fellini's La Dolce Vita (it's Rome, I know, but…).
It is also a romance with a style and sense of change. Crucially, I think to keep honest to the material, I wanted it to set the play in the conscious past before all the 'problems' in the play could be solved with a cell phone.
Molière's play has energy and exuberance captured by the spirit of the 60s in music and change but still carries an innocence that allows the audience to believe in the characters' situation and enjoy their predicaments. Because although the play has founding roots in Commedia dell'arte and was written by Molière as a title role for himself, it is really a playground for dexterous performers. So for me, Molière is an excellent seducer of audiences. He uses wit, repartee, and humor to hide and deliver his message, but first and foremost, he knows the audience is there to be entertained. And that is something he excels in.
Scapin plays Pioneer Theatre Company Sept. 16 – Oct. 1. 2022