January 10 – 25, 2020
By Jean Stock Goldstone & John Reich
An epic power struggle full of intrigue and betrayal—an Elizabethean political thriller.
England's Elizabeth I and Mary Queen of Scots: one queen will win; one must fall. Follow the politically-charged biographical drama and power-play between two of history's greatest monarchs, who happened to be women. With inspiring female roles, and a theme grounded in the struggle between religion, womanhood and statesmanship, this highly-relevant play mirrors, explores and questions those same issues still present today.
Tickets are no longer available for this show.
December 6 – 21, 2019
7:00 p.m. Mondays – Thursdays Evenings
7:30 p.m. Fridays and Saturday Evenings
2:00 p.m. Saturday Matinees
Lawrence T. and Janet T. Dee Foundation

The Pioneer Theatre Guild
SHELLEY BUTLER (Director) Her recent productions include the world premieres of Lucas Hnath's A Doll's House, Part 2 at South Coast Repertory and helming the Japanese premiere of Beautiful: The Carole King Musical at the Imperial Theatre in Tokyo. She has developed over two dozen new plays and musicals at companies including Ars Nova, Primary Stages, E.S.T., WP Theater, Yale Repertory Theatre, Hartford Stage, South Coast Repertory, Denver Center Theatre Company, Repertory Theatre of St. Louis, Geva, New York Stage and Film, The Playwright's Realm, Keen Company, New Dramatists, and the Lark. She spent two seasons as artistic associate in charge of new play development for Hartford Stage and three seasons as artistic associate for Great Lakes Theater Festival. Upcoming: Arcadia for South Coast Repertory.
SARA RYUNG CLEMENT (Scenic Design) Off-Broadway: Somebody's Daughter (Second Stage Uptown), Fruiting Bodies (Ma-Yi). Regional: Oregon Shakespeare Festival, Guthrie Theater, Geffen Playhouse, South Coast Repertory, Actors Theatre of Louisville, Pasadena Playhouse, La Jolla Playhouse, Denver Center Theatre Company, Folger Theatre, Seattle Repertory Theatre, Baltimore Center Stage, Boston Court, Perseverance Theatre, East West Players, Cornerstone Theater Company, A Noise Within, Yale Repertory Theatre, and others. Set design faculty, UCLA School of Theater. Film and Television Awards: Donald and Zorka Oenslager Fellowship in Design. Education: MFA, Yale School of Drama, AB Princeton University. www.sararyungclement.com
BRENDA VAN DER WIEL (Costume Design) serves as head of the Performing Arts Design Program for the University of Utah. She designs regularly for both the department and Pioneer Theatre Company. Recent shows for PTC include Sweeney Todd: The Demon Barber of Fleet Street, Fences, Outside Mullingar, Alabama Story, Rent, and Emma. Van der Wiel has also designed extensively for the Alabama Shakespeare Festival. In recent years she has designed Annie, The Glass Menagerie, A Midsummer Night's Dream, The Little Mermaid, Mary Poppins, The Great Gatsby, Macbeth, The Merry Wives of Windsor, and The Count of Monte Cristo. Designs for the Utah Shakespeare Festival include Mary Poppins, A Midsummer Night's Dream, and Treasure Island. She has also worked at Seattle Opera and Santa Fe Opera.
DAVID NEVILLE (Lighting Design) is very excited to be at PTC. He has designed lighting for over 300 productions for various regional theatres including Music Theatre of Wichita, Ordway Music Theatre, Papermill Playhouse, Walnut Street Theatre, The 5th Avenue Theatre, Portland Center Stage, PTC, North Carolina Theatre, North Shore Music Theatre, Arkansas Rep, Theatre Under the Stars, Music Theatre West, and Santa Barbara Civic Light Opera. Other projects include designs for Off-Broadway, national and international tours. This past year he designed at Music Theatre of Wichita, Wichita Symphony, Arkansas Rep, and California Music Circus.
JOHN BALLINGER (Composer/Sound Design) is an award-winning composer/sound designer based in Los Angeles. His has produced songs and scores for TV, film, commercials, internet, and theatre on both coasts. Collaborations with Shelley Butler include The Borrows and OZ 2.5 at South Coast Rep. Other theatrical venues include The Geffen, Center Theatre, San Diego Rep, Signature and New Group Theatres (Off-Broadway). Most recently he scored the feature film 3 Days with Dad starring Brian Dennehy, JK Simmons, and Tom Arnold. John is a professional guitarist and a lecturer in the Commercial Music Dept. at Cal State Los Angeles. Many thanks to Shelley and PTC for this opportunity.
SARAH SHIPPOBOTHAM (Dialect Coach) is a graduate of the Central School of Speech and Drama in London. She teaches in the Actor Training Program at the University of Utah. Her work as dialect coach for PTC includes The Play That Goes Wrong, Once, Miss Bennet: Christmas at Pemberley, Sweeney Todd: The Demon Barber of Fleet Street, Oslo, Twelfth Night, The Curious Incident of the Dog in the Night-Time, The Last Ship, and Oliver! She was seen on stage at PTC in The Curious Incident of the Dog in the Night-Time and King Charles III. Shippobotham has also worked as resident voice and dialect coach for the Shaw Festival in Canada for the past 18 years. This past summer she appeared at Utah Shakespeare Festival in Henry VI parts 2 and 3.
ALEXANDRA HARBOLD (Dramaturg) has served as dramaturg on PTC's Lifespan of a Fact, Sweat, Oslo, The Curious Incident of the Dog in the Night-Time, Sting's The Last Ship, I Hate Hamlet, An Inspector Calls, and Of Mice and Men. Recent projects include directing Death of a Driver and The Wolves (Salt Lake Acting Company), The Odyssey (U of U Theatre), and The Night Witches (Egyptian YouTheatre). Upcoming projects include directing At the Bottom (Pinnacle Acting Company), co-creating The Live Creature & Ethereal Things (Ririe-Woodbury Dance Company in collaboration with Flying Bobcat Theatrical Laboratory), and acting in How to Transcend a Happy Marriage (SLAC). Harbold is co-founder and co-artistic director of Flying Bobcat and Assistant Professor of Directing in the University of Utah's Department of Theatre.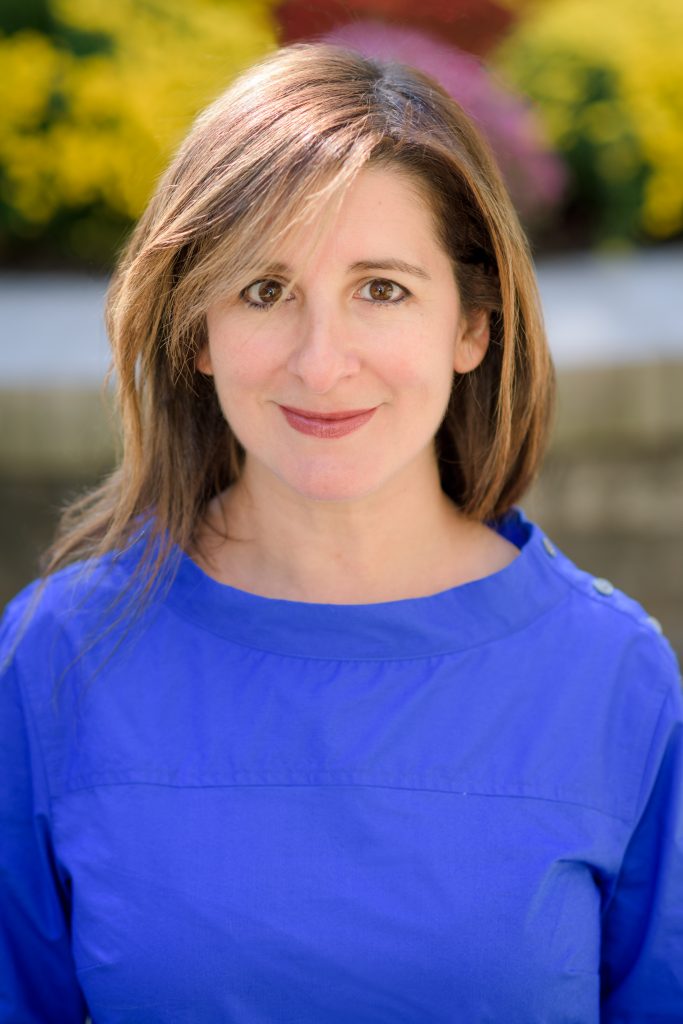 Shelley Butler, Director
A play surrounding two powerful and legendary women held immediate appeal for me. As I dove further into Mary Stuart and the story of two women pitted against each other, I was struck by the echoes of modern politics that ring loudly throughout the tale. When we turn on the television or click onto social media today, we're subjected to constant attempts to sway opinion and hold power by controlling the narrative–essentially telling it your way, before someone else gets to tell it (and risk them telling it better). Though slick camera footage and high-powered marketing consultants may not aid them, there is no mistaking the efforts of our rival Queens to control the narrative—and through that, perhaps control whole nations.
Equally recognizable to a modern audience is the role of optics in the play. Both Queens and their advisors employ moments of pageantry and theatricality to influence perception and time and again choices are weighed not only based on what is right or wrong but on how the public will perceive an event or course of action.
Much has been written and many stories have been told about the contest of power and personality between these two famous Queens. While great dramatic license is taken with these historical figures, original German playwright Friedrich Schiller takes great care to not choose a clear side—I suspect harnessing his background as a lawyer, he ensures that both arguments are compelling and strong. But what I find most enticing is the plays' interest in exploring what makes both these leaders human and therefore fallible; beyond the strength of this dialectic, we uncover a personal portrait of two dynamic women and how they were shaped by the burden of a shared desire to unify nations sharply divided by warring ideologies.
SYNOPSIS: Mary Stuart, Queen of Scots, is imprisoned in England by her cousin, Queen Elizabeth I—supposedly for the murder of her husband, but actually due to her claim to the throne of England. Her life spared for the moment, Mary has an opportunity to plead for help from her supporters and from Elizabeth herself. Their meeting, though acrimonious, indicates how much the two leaders have in common, and the similar challenges they face from societal, political and religious factions, many of which will resonate with today's students of history.
LANGUAGE: In keeping with the period depicted, there is no vulgar language.
SMOKING AND DRINKING: None.
SEX: None, though poor behavior by the men in their lives is mentioned.
VIOLENCE: None depicted. Violence is discussed including some brutal scenes, but all occurs off stage.
FOR WHICH AUDIENCES? Mary Stuart is suitable for general adult audiences and high school and junior high school students. Pre-teens may be bored by it.
RATING: If a movie, Mary Stuart would be rated "PG."