December 6 – 21, 2019
By Henry Lewis, Jonathan Sayer & Henry Shields
Broadway's funniest smash hit and international phenomenon — about the play that can't get anything right.
"You'll never have a better time in a theater!" – Forbes
"A gut busting hit! The audience roared as loudly as the crowds at any wrestling match…" – The New York Times
Winner, Best New Comedy – London's Olivier Award
Winner Best Play—Audience Choice and Theater Fans' Choice Awards
The title says it all – and that's why it was one of Broadway's funniest and longest-running plays! A hilarious hybrid of Monty Python and Sherlock Holmes, the opening night of The Murder at Haversham Manor is one our audiences won't forget. With an unconscious leading lady, a corpse that can't play dead, and actors who trip over everything (including their lines) – it'll be a riot for this holiday season!
Tickets are no longer available for this show.
December 6 – 21, 2019
7:00 p.m. Mondays – Thursdays Evenings
7:30 p.m. Fridays and Saturday Evenings
2:00 p.m. Saturday Matinees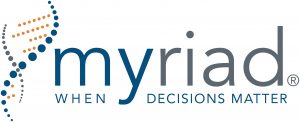 KAREN AZENBERG (Director/ Choreographer) This marks Karen Azenberg's eighth season as Artistic Director at PTC. Favorite projects include the world premieres of Alabama Story and "i"; the regional premieres of Sting's The Last Ship and Les Misérables; and The Curious Incident of the Dog in the Night-Time, Newsies, Sweet Charity, and The Rocky Horror Show. Originally from New York, her work there includes Lyrics and Lyricists (92nd St. Y), Blocks (a collaboration with Jonathan Larson), Prom Queens Unchained, and choreography for Richard Greenberg's The Dazzle (Roundabout Theatre Company). Among her other credits are National Tours of Carousel and Brigadoon, West Side Story (over 15 productions), and productions at Indiana Repertory, Geva Theatre Center, Alabama Shakespeare Festival, Goodspeed, and Utah Shakespeare Festival. Karen is a past president of the Stage Directors and Choreographers Society (SDC). Her favorite productions are her son Alexander and her daughter Emelia.
CHRISTOPHER DUVAL (Associate Director) has worked as an actor, fight director and director at such theatres as South Coast Repertory, Dallas Theatre Center, Syracuse Stage, Sacramento Theatre Company, Idaho Repertory Theatre, Laguna Playhouse, Utah Opera, Grand Theatre, Salt Lake Acting Company, Utah Shakespeare Festival, Colorado Shakespeare Festival, Montana Shakespeare in the Parks, Shakespeare Orange County and 16 years at the Oregon Shakespeare Festival. He is the Resident Fight Director at Pioneer Theatre Company, and last appeared in Sweat, Much Ado About Nothing and in One Man, Two Guv'nors. He is the Head of the ATP at the University of Utah, is recognized as a Master Teacher (DAI), a Certified Teacher, Certified Fight Director and Theatrical Firearms Instructor (SAFD) and the author of Stage Combat Arts by Bloomsbury Methuen.
JAMES KRONZER (Set Design) calls Washington, D.C. home. He designed last year's PTC production of Mamma Mia!. His regional credits include Broadway, Off-Broadway, Sweeney Todd: The Demon Barber of Fleet Street at the Denver Center; Ragtime at the Arden Theater; Assassins at Signature Theater. He also designed scenery for Disney Cruise Lines Twice Charmed and has shows running on ten ships on the Norwegian Cruise Line fleet. TV credits include over 200 stand-up comedy specials for Comedy Central, Showtime, Netflix and Epix. He has worked with comedians such as Marc Maron, Bo Burnham, Tiffany Haddish, Pete Davidson, Nick Offerman, and Jim Gaffigan. Kronzer has been nominated 32 times for the Helen Hayes Award (DC) and has received the award eight times. His work can be seen at www.JamesKronzer.com.
K. L. ALBERTS (Costume Design) This year marks Alberts' 32nd season with Pioneer Theatre Company. In those years he has designed a wide range of shows. Small dramas like Sweat and The Curious Incident of the Dog in the Night-Time, the comedies Private Lives and Scapino! and many large scale musicals including Les Misérables (both PTC productions), The Producers, Elf – The Musical and 42nd Street. Alberts was also honored to design the world premieres of three PTC productions: It Happened One Christmas, Dumas' Camille and Laughing Stock. For the University of Utah Theatre Program he has designed Big Love, One the Verge, and The School for Scandal among others. He recently designed Oda Might, as well as An Evening With Two Awful Men and The Ice Front for Plan-B Theatre, and has spent many summers with the Utah Shakespeare Festival where his designs include Joseph…Dreamcoat, Big River and Les Misérables (yet again!).
KIRK BOOKMAN (Lighting Design) designed PTC's recent productions of Once, Twelfth Night, Newsies, Oliver! and The Glass Menagerie. Broadway (National Actors Theatre): The Sunshine Boys (Jack Klugman and Tony Randall), The Gin Game (Julie Harris and Charles Durning), Gentlemen Prefer Blondes. Off-Broadway credits include Charles Busch's The Tribute Artist, The Divine Sister, Recent Tragic Events at Playwrights Horizons (starring Heather Graham), Right You Are (Tony Randall's last stage appearance),  Force Continuum at Atlantic Theater Company, My One Good Nerve (starring Ruby Dee), The Green Heart at Manhattan Theatre Club, The Shawl (staring Dianne Wiest), The Book of Liz (David and Amy Sedaris), Les MIZrahi (Isaac Mizrahi), June Moon. For the Irish Repertory Company: Playboy of the Western World, Eclipsed, The Importance of Being Earnest and Major Barbara. From stage production to large screen video: The Thomasheskys with New World Symphony and Company with the New York Philharmonic. 
ALLAN BRANSON (Sound Design) is thrilled to be a part of Pioneer Theatre Company. He previously worked at The Arkansas Repertory Theatre as their resident sound designer for six seasons, where he designed such shows as Because of Winn-Dixie (world premiere), The Bridges of Madison County (regional premiere) and Memphis (regional premiere). Branson is a proud member of The Theatrical Sound Designers and Composers Association.
AMANDA FRENCH (Hair and Makeup Design) is happy to be returning to Pioneer Theatre Company where she has styled and designed over 120 productions in the last 17 years. French has been a wig master and hair and makeup designer for 30 years. She has worked for Montana Shakespeare in the Parks, the Utah Shakespeare Festival, Utah Opera, the Egyptian Theatre Company in Austin, Texas and The University of Texas at Austin. French also spent 17 years as hair and makeup designer, and Adjunct Assistant Professor for the University of Utah's Department of Theatre. She is a contributing writer in the ninth and tenth editions of Stage Makeup, by Corson, Glavan and Norcross. Amanda attended the University of Cincinnati, College-Conservatory of Music.
SARAH SHIPPOBOTHAM (Dialect Coach) is a graduate of the Central School of Speech and Drama in London. She teaches in the Actor Training Program at the University of Utah. Her work as dialect coach for PTC includes Once, Miss Bennet: Christmas at Pemberley, Sweeney Todd, Oslo, Twelfth Night, The Curious Incident of the Dog in the Night-Time, The Last Ship and Oliver!. She was seen on stage at PTC in The Curious Incident of the Dog in the Night-Time and King Charles III. Shippobotham has also worked as resident voice and dialect coach for the Shaw Festival in Canada for the past 18 years. This past summer she appeared at Utah Shakespeare Festival in Henry VI parts 2 and 3.
MARY P. COSTELLO (Stage Manager) has worked on over 60 productions during nine seasons with PTC. Favorites include Sting's The Last Ship, Sweeney Todd: The Demon Barber of Fleet Street, Les Misèrables, In the Heights, Next to Normal, and Rent. Other stage management teams: Indiana Repertory Theatre, Connecticut Repertory Theatre, Boston Theatre Works, Grand Valley Shakespeare Festival, and the Utah Shakespeare Festival. Proud Equity member.
BECKY LYNN DAWSON (Stage Manager) joins PTC for her third season. She holds an MFA from Mason Gross School of the Arts and a BFA from Utah State University. Selected stage management credits include From Here to Eternity, Saturday Night Fever (Merry-Go-Round Playhouse), The Spitfire Grill, Chicago, M. Butterfly (Northern Stage), The Christians (Gulfshore Playhouse) and Divinamente New York 2009 & 2010 (EH Arts International). She would like to send many thanks to her family for their continual support.
"Dying is easy, comedy is difficult" has never been more true.
Comedy is very difficult to direct, to produce, and cast. Yet comedies are the most-requested type of production.
I understand. We live in a complex and often overwhelming world, and sometimes it's great fun to be able to leave that world behind. To escape. To laugh. To satisfy that desire, I am always on the lookout for a good comedy. Just about a year ago, many of you took part in our annual season-selection survey (I hope you will do so today) and weighed in on some of the titles I was considering for 2019–2020. The Play That Goes Wrong was selected by 90% of the  respondents as something they would want to see this season.
Ninety percent!
No play or musical has ever, in the history of Pioneer Theatre, gotten as strong a response. Yay! We should do that play, I thought to myself. And so we are…doing that play. I should direct that play, I thought to myself. And so I am…. And, as it turns out, it is one of the most complex shows I have ever directed. This comedy requires better acting than the most difficult Shakespearean drama, better timing than any musical, and a design that is both specific and flexible, so as to facilitate the development of the staging. It takes quite a team to put together a comedy: designers, technicians, stage managers, and actors working in concert to get all of the parts just right. In a comedy, timing is everything.
The Play That Goes Wrong has been an ideal way to kick off my personal holiday season. It's an ambitious undertaking, but I'm fortunate to be surrounded by an insanely talented group of artists. For a crazy artistic director, there is nothing more fulfilling.
Thank you for supporting live theatre here in Utah. Thank you for joining us for this season. If you're not a regular here at PTC, thank you for joining us for this production. Have a very wonderful holiday season and a happy, healthy New Year!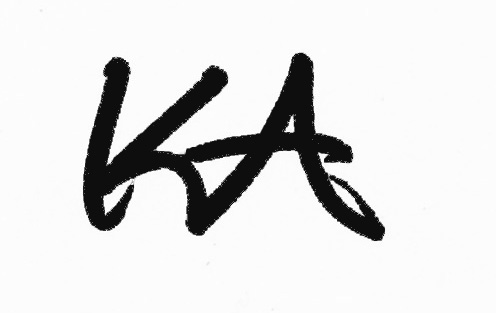 SYNOPSIS: Tasked with fact-checking an article by a famed essayist, intern Jim Fengel – with a passion for the truth – discovers the inaccuracies in the writer's work. Caught between artistic expression and the literal circumstances surrounding the suicide of a young man in Las Vegas, the two negotiate and debate on what the truth actually means.
LANGUAGE: There is a fair amount of vulgar language used conversationally, and some used descriptively.
The language includes fairly liberal use of "shit" and "fuck" (in a few variations) and "Goddamn/damn" (a couple of times). A nightclub called the "Pussy Rocket" is mentioned, as well as what you might see there ("vagina," "nipple").
SMOKING/DRINKING: There is drinking in the show, but no smoking.
SEX: There is no sex in the play, although there are a few veiled conversations about sexual acts and innuendo that might have occurred at strip clubs.
VIOLENCE: There is a small tussle in a moment of editorial passion, but overall the words fly more than fists.
FOR WHICH AUDIENCES? The play is suitable for most adult audiences and high school students, who should attend at a parent's discretion. Conservative audience members may be discomfited by the occasional strong language, and it is not appropriate for pre-teens.
RATING: If it were a movie, The Lifespan of a Fact would be rated "R" for strong language.