I want to salute the staff of Pioneer Theatre Company this week.
In the days before tech, every hour is at a premium. That was definitely the case this week, as we were getting ready for tech for Once.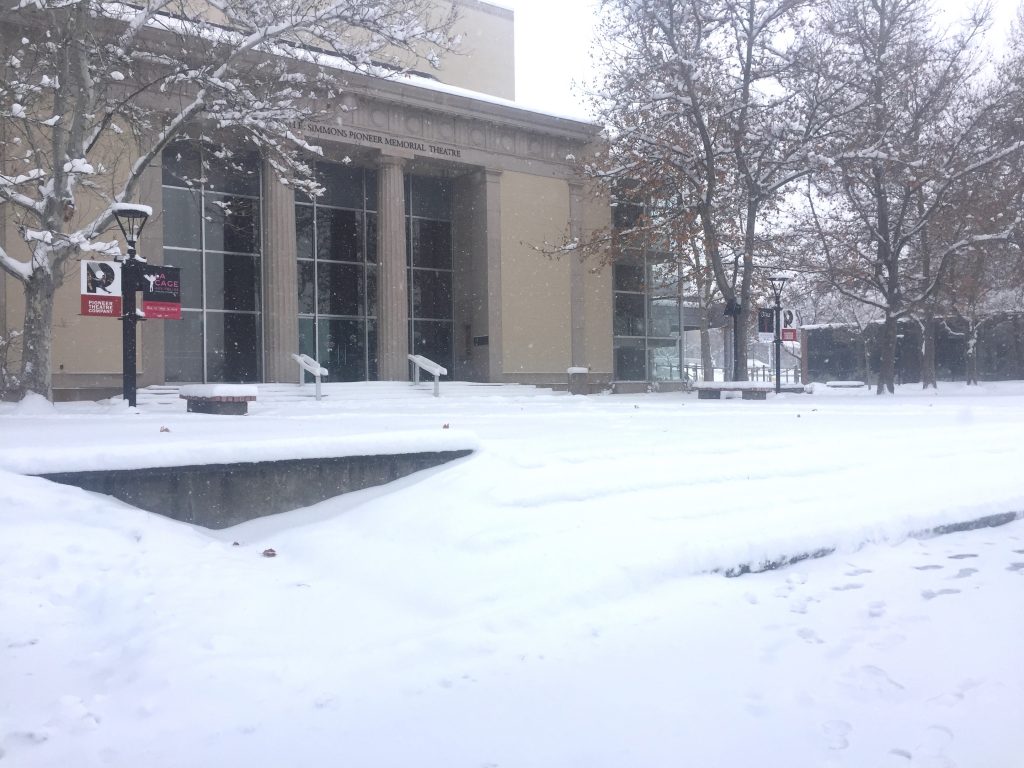 But then we woke up Wednesday morning to all that snow. The production staff was supposed to meet at 9:00am, with a full day of work—with all of our guest designers—ahead of them. We encouraged everyone to be safe, to take their time, and not come in until they felt able. My husband helped me dig out our car, but I only live 10 minutes from the theatre. Our stage manager couldn't get her car past the four-foot snow drift blocking her in. She had to get a Lyft to head in.
Other staff members gingerly set out from points north and south, and despite the fact that the University was closed, everyone arrived by mid-morning. It was a little quiet at 9:00am, but by noon things were percolating and rehearsal had begun. Sets were being painted and installed, costumes were being fitted.
An (almost) regular day at Pioneer Theatre.
I know, "The show must go on"—but dedication should also be recognized.
Thanks, everyone!