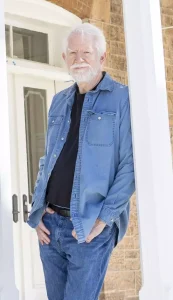 Who is Abel Brown?
David Manis plays Abel Brown in Matthew Barber's Fireflies, a warm tale of love late in life running April 1-16.
At PTC David has appeared in Clybourne Park, A Few Good Men, and Much Ado About Nothing. On Broadway he has appeared in To Kill A Mockingbird, The Curious Incident of the Dog in the Night-Time, War Horse,  Henry IV,  Arcadia, and more. David also has many Off-Broadway and regional credits to his name. TV includes "Dickinson," "Bull," "Onion News," "Frasier," "King of Queens," and a telekinetic weatherman on "The X-Files." As playwright he has written Pretending To Be Danish, Words Fail Me, and Romeo Rosaline Potpan Juliet.
We sat down with David to ask him a few questions related to his role in Fireflies.
What sort of person will love this show? 
Anyone who refuses to believe that love stories can only be about people under 40.
What is the biggest challenge in taking on this role? 
Figuring out how someone really set in their ways goes about completely changing their life.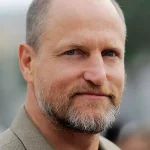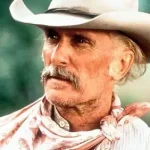 If not you, which celebrity do you think should play the part of Abel?
So many possibilities… Robert Duvall, circa Lonesome Dove, 30 years ago. Woody Harrelson, 20 years from now. Or my Uncle Irvin, who sold seed corn, because Abel is a very individual guy, but he's also the guy next door. You've met him.
And finally: If you were back in NYC and could choose tickets to any Broadway show right now, what would it be? 
For a musical, either The Music Man or Company. For a play, probably a revival — either David Mamet's American Buffalo, because I've never seen it, or The Skin of Our Teeth at Lincoln Center, because I toured the country with it in 1985!