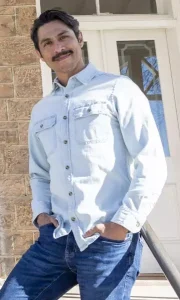 Tito Livas doesn't have to travel far to perform at PTC since he is a professional actor who lives here in Salt Lake County. During his professional career, Tito has appeared in multiple PTC productions including In the Heights – Concert Production, Dirty Rotten Scoundrels, and during the pandemic shutdown, in PTC's The Show Goes On…Line! series. In Fireflies, Tito plays Eugene Claymire, a Groverdell police deputy and a former student of Eleanor's who is both a protector and a confidante. We quizzed Tito about the show.
What do you love most about your character? Like least? 
What I love most about Eugene is how chill he is. He doesn't let things stress him out. And there isn't a like least. He's a sweet guy who cares about people.
What will the audience be thinking about in the car as they drive home after this show?
I hope they'll be thinking that it's never too late to try something new and scary and unknown. And that just because one chapter of your life ends it doesn't mean you close the book on the rest of it.
If not you, which celebrity do you think should play the part of Eugene?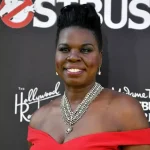 Leslie Jones- she'd be hilarious.
And finally: In addition the chickens, cats, dogs, fish and chameleon you have at home, if you were to add one more pet, what would it be?
Realistically- a Pink Cockatoo
Unrealistically- a Highland Cow!