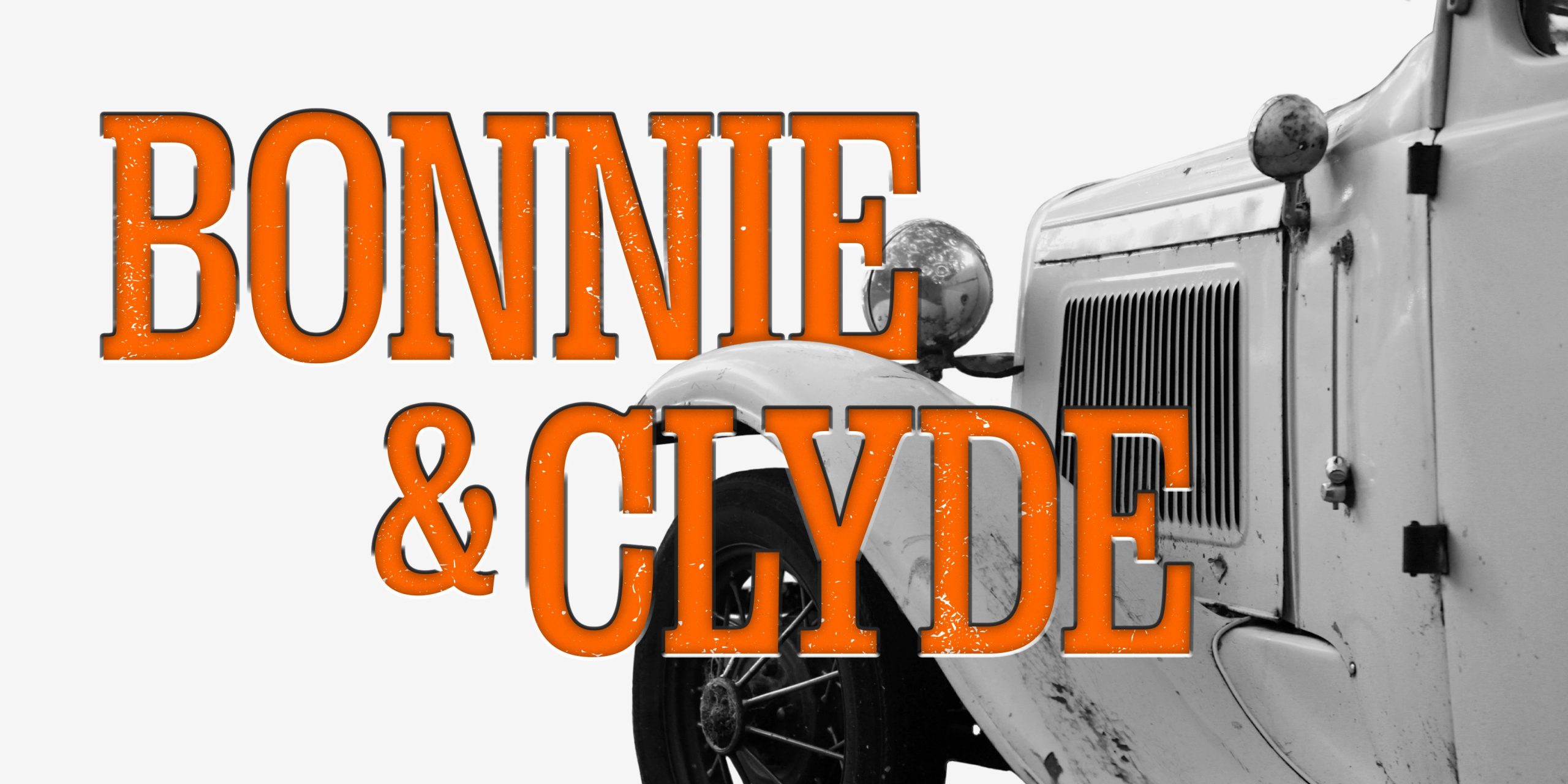 Musical
February 23—March 9, 2024

Book by 
Ivan Menchell
Lyrics by 
Don Black
Music by 
Frank Wildhorn
Adventure and romance await in the larger-than-life true tale of one of history's most notorious couples. During the height of the Great Depression, Bonnie Parker and Clyde Barrow captured the nation's imagination with their infamous rise from small-town West Texas nobodies to American legends. Featuring a book by Emmy nominee Ivan Menchel and a Tony-nominated score by composer Frank Wildhorn (Jekyll & Hyde, The Count of Monte Cristo) and Oscar and Tony Award-winning lyricist Don Black (Sunset Boulevard), Bonnie & Clyde is a celebration of quintessential American musical genres: blues, gospel, and rock & roll. An electrifying story of fame, a life of crime, and love!
"[Frank Wildhorn] delivers a jaunty and evocative score, an appealing patchwork of Americana — blues, gospel and fiddle-filled rockabilly. " — New York Daily News
BONNIE & CLYDE is presented through special arrangement with Music Theatre International (MTI). All authorized performance materials are also supplied by MTI. 
Monday—Thursday, 7:00 PM
Friday & Saturday, 7:30 PM
Saturday, 2:00 PM
ASL-interpreted performance: Saturday, March 9th @ 2 PM
Please contact the Box Office at 801-581-6961 for more information.


GERRY MCINTYRE (Director/Choreographer) is acclaimed for his choreography in the Berkshire Theatre Group's Godspell. Associate Artistic Director of the York Theatre in NYC. Director: Hallelujah Baby at The York; Kinky Boots at The Hangar Theatre; Once on this Island at Martin Beck Theatre, Virginia Stage, Pioneer Theatre, Actors' Theatre of Louisville, La Mirada Theatre (Robby Award, Best Director; Ovation nom., Best Choreography and Best Musical). Choreographer: Ain't Misbehavin', Anything Can Happen in the Theatre. Side by Side, Tommy, and My Fair Lady at the Berkshire Theatre Festival; Laura Comstock's Bag-Punching Dog, The Color Purple at Broadway Sacramento, and The Wiz. Performer: OBC of Once on This Island, Anything Goes with Patti LuPone, and one of three Americans cast in Joseph and the Amazing Technicolor Dreamcoat with Donny Osmond.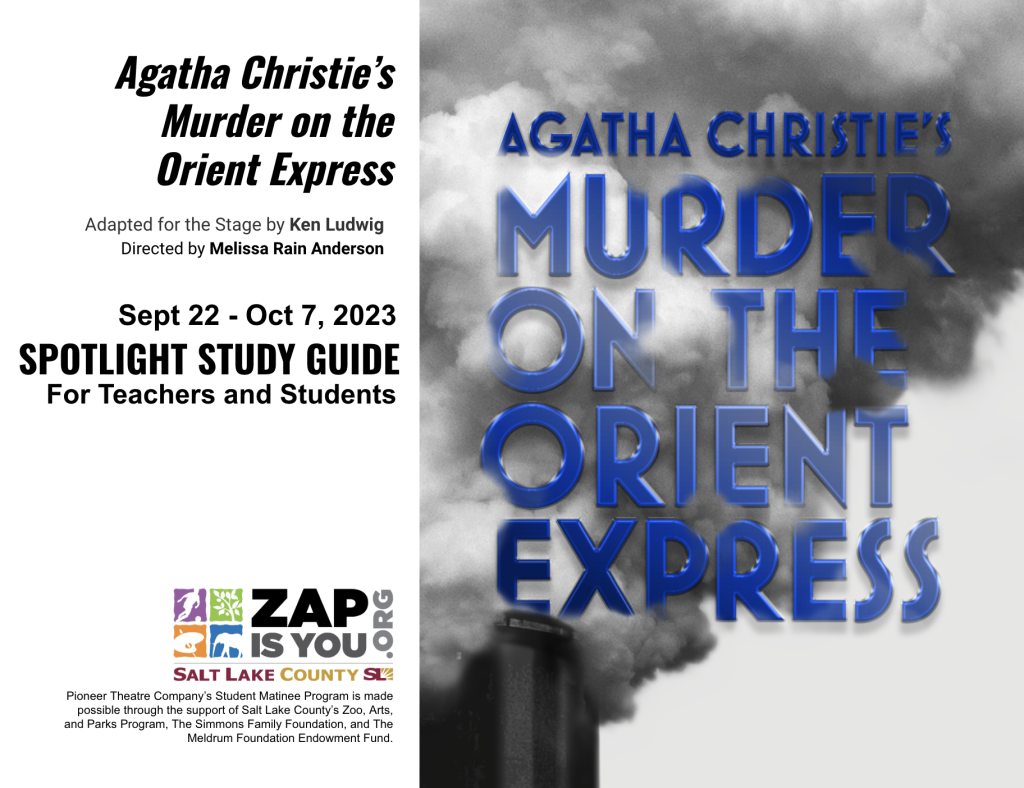 SYNOPSIS: At the height of the Great Depression, Bonnie Parker and Clyde Barrow went from two small-town nobodies in West Texas to America's most renowned folk heroes and Texas law enforcement's worst nightmares. Fearless, shameless and alluring, the Tony-nominated Bonnie & Clyde, from the legendary Frank Wildhorn (Jekyll & Hyde, Civil War, Dracula) is the electrifying story of love, adventure and crime that captured the attention of an entire country.
When Bonnie and Clyde meet, their mutual cravings for excitement and fame immediately set them on a mission to chase their dreams. Their bold and reckless behavior turns the young lovers' thrilling adventure into a downward spiral, putting themselves and their loved ones in trouble with the law. Forced to stay on the run, the lovers resort to robbery and murder to survive. As the infamous duo's fame grows bigger, their inevitable end draws nearer.
LANGUAGE: Strong adult language
SMOKING AND DRINKING: There are several mentions of drinking in the dialogue, and adult characters consume alcohol onstage.
SEX: Bonnie Parker and Clyde Barrow are passionately in love, and there are multiple instances of kissing and intimacy, both between them and other characters. There is some period-typical innuendo and sexual harassment toward Bonnie.
VIOLENCE: The play opens with gunshots and the sight of a bullet-riddled, blood-splattered car containing two dead bodies; there are numerous mentions of shooting and violence in dialogue and multiple instances of on-stage violence including physical fighting, shooting and murder, some graphic.
FOR WHICH AUDIENCES? Due to the some adult language, violence, and themes, the show is recommended for mature teens and adults. If this adaptation were to be made into a film today, it would likely be PG-13.