Hi, everyone!
This week has been hectic and packed with events, in the way that we love to experience life at Simmons PMT.
The cast of The Lion in Winter arrived and we want you to get to know them so we slipped into the Cathedral of the Madeleine for a very special  photoshoot – what an amazing location and how lucky we were to be able to showcase our new company of actors in that spectacular setting.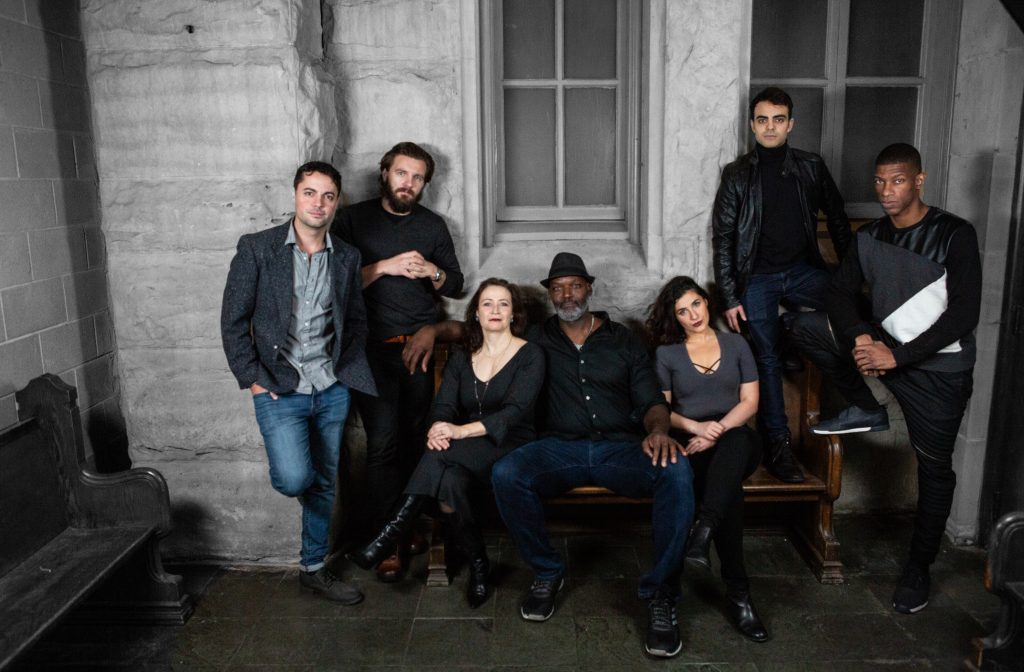 We had La Cage Aux Folles and Grease auditions Wednesday, meeting over a 100 hopeful auditioners. You'll be hearing more about that in the weeks to come – we still have callbacks and the New York auditions before casting is complete.
As most of you know, Managing Director Chris Lino leaves us this season after 28 years; he leaves big shoes to fill. The Search Committee has conducted a national search, and identified some candidates, with whom  I've been meeting this month. The future of PTC is in solid hands with any of the individuals who we are courting.
Of course, even with all these important day-to-day activities, 2019-2020 will be here before we know it! We are beginning to wind up the Season Survey (if you haven't voted, do so now. As usual your responses are informative, enlightening, challenging and occasionally, crazy-making! Planning a successful season for people who 1) love Shakespeare, don't like musicals, and prefer dramas, that also appeals to people who 2) hate Shakespeare, like nothing better than a Disney-esque musical romp on stage, and say, "leave the heavy stuff behind: I want to LAUGH at the theatre"…well, this continues to be my greatest challenge!
We partnered with the Boys and Girls Clubs of Greater Salt Lake this year to introduce theatre and theatre arts to their students; it's been such a treat and a great way to share the wonder of the stage with a new audience. This December we asked you to participate in a warm-clothing drive for them and again, my awe and admiration for the generosity of our patrons continues to grow. We have collected not just hundreds of socks, hats and gloves but also many, many brand new winter coats.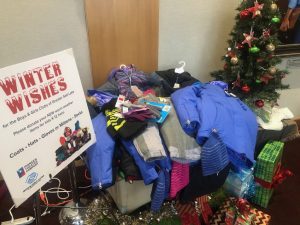 I humbly thank you.
But no time to rest! The second Play-by-Play new play reading, The Fifth Domain, starts rehearsing in 5 weeks and we are casting that before the end of the year. (Did I mention, we're busy?)
One thing that falls off the list is our beautiful Christmas show,  Miss Bennet: Christmas at Pemberley. We are sorry to see the cast of Pemberley leave and close up the manor, but what a great run it has been.
Tomorrow is the last performance. I hope you see it – it's been a fun and heartwarming play to watch and put on.
Have you finished your holiday gift shopping and gifting? Might I mention that a gift of theatre tickets is always a good option for that impossible to shop for friend or relative…..
Cheers!
Karen