by Kirsten Park
We all love a good classic; there is something familiar and predictable about them, including their quality. Our Town. Death of a Salesman. The Odd Couple. A Raisin in the Sun. Anything by Shakespeare. Productions we know, and that we know we enjoy.
They come with a reassurance that our time spent in the theater seat will probably be well spent. We will likely enjoy the story or the production, even if we have seen it before.
That comfort just isn't there with new plays. While PTC (and in fact, theatres all over the country) touts new work and world premieres, it might feel a bit risky: both for the playwright who isn't sure how their new play will be received and for the theatre who has made an investment they hope to recoup.
So, why bother?
It's well known on the administrative side of theatre that "classics-on-repeat" come with a guaranteed audience, and can subsidize new work.
"Nothing is more important to the long-term vitality of American theatre as an art form than the nurturing of new voices and new work," said PTC artistic director Karen Azenberg when launching Play-by-Play, PTC's new play reading series in 2014.
But if existing plays reflect our history, new plays are our future!
Play development is an ongoing effort. Unless we want to see the same classics for a lifetime, audiences have to participate in premieres. We have to be willing to see the never-before-seen. We have to be willing to have an experience that we are not expecting. (Sometimes, those experiences pay off; sometimes they don't. More on that later.)
We have to want to be the first to say, "that's going to be a hit."
Ass by Ellen Simon opens on October 22. While it's had development workshops and readings, including its 2018 slot in the Play-by-Play new play reading series, this will be its long-awaited world premiere. Originally scheduled for March 2020… well, we all know how that turned out.
On the near-eve of our newest new play, let's look back on previous PTC premieres and see how they fared both here and beyond.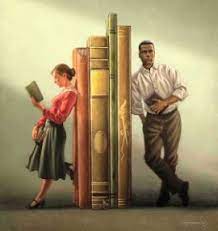 Our most successful world premiere evolving from our Play-by-Play series has been Kenneth Jones' Alabama Story, a fact-inspired tale about a bullying but complex segregationist senator who wants a controversial children's book taken off the library shelves, and the fearless librarian who refuses. After premiering at PTC in 2015, it's been professionally produced over 40 times around the country to enormous accolades, and is on its way to being a go-to for theatres hoping to bring new, thoughtful pieces to its audiences.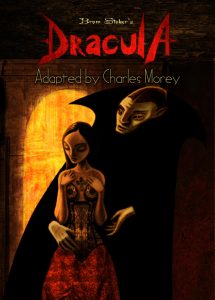 The plays by former former Artistic Director Charles "Chuck" Morey remain the most successful ever premiered at PTC. Until his retirement in 2012, (from PTC, not from playwriting) many of his new plays and adaptations got their start on our stage. A prolific writer, Morey's plays and adaptations have had hundreds of productions not just in the US but around the world. Two of his most popular titles started right here: The Ladies Man (2007) and Laughing Stock (2001). They have gone on to over 400 professional, community theatre, college, and high school productions. Alexandre Dumas' The Count of Monte Cristo, The Three Musketeers, and Bram Stoker's Dracula have also each had over 40 productions.
And new play development is not just about a title, either. Sometimes it's about the playwright.
In 2010 and 2011, PTC hosted the world premieres of two plays, Touch(ed) and In, as well as a developmental reading, Barcelona, by an up-and-coming playwright. Both plays were well-received by the small audiences they garnered on our mainstage. But playwright Bess Wohl continued to hone her craft and was nominated just this year for Best Play in the 2021 Tony Awards for her Broadway hit, Grand Horizons!
Bet you wish you'd seen Touch(ed) and In now, right?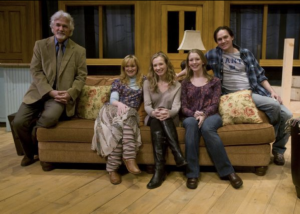 Have all our new plays been a hit? Of course not. Some have spectacularly not been a hit. You may have to sift through a few to find a payoff. But you are still rewarded for each moment you have participated by earning the right to have an opinion on what might just be the newest classic of the future. Or by experiencing works from the future star playwrights of the stage.
Ellen Simon, and her new play Ass, is your next great shot to watch her art unfold. You will hear from her. In fact, as prolific as she has been, you probably already have. You don't want to miss this witty, but relatable story of a family who doesn't always behave picture-perfect, especially in times of stress and loss. Something we can all relate to these days.
In January 2022, Jeff Talbott, who last blew our minds with sci-fi psychology in 2018 with the play /i/, brings his next play to our stage. We will premiere The Messenger January 14 to 29, 2022. While it might seem to be ripped from the headlines, we promise: we didn't even know there would be a public health crisis when we first scheduled it as a Play-by-Play selection.
So, come and enjoy a world premiere right on our stage. We've had over twenty; some were your favorites. Some you hated. But one thing they all have in common: they gave you a ticket to feel.